the detox market on spadina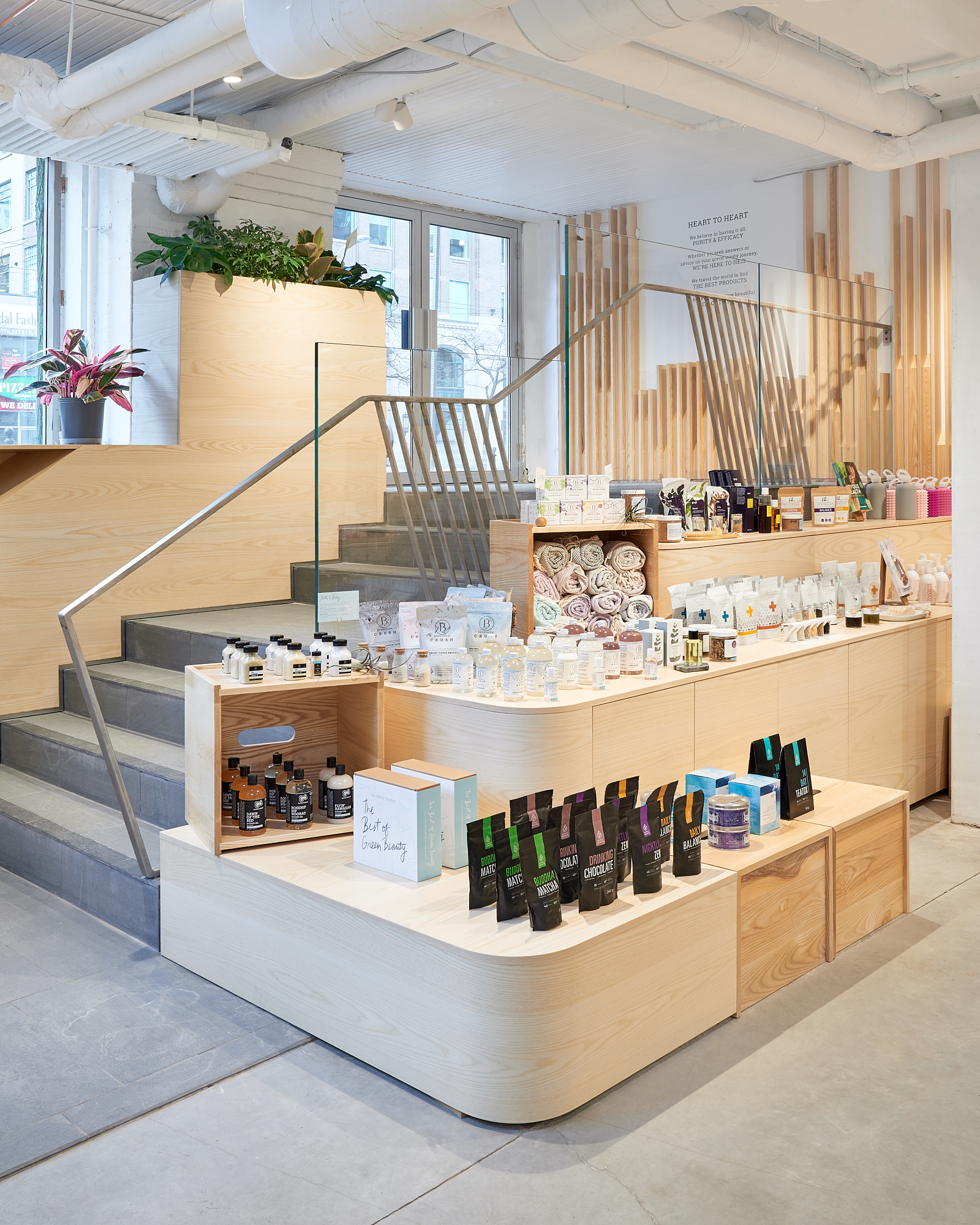 This new Toronto flagship for The Detox Market occupies an expansive and partially subterranean space in a historic warehouse building. Much of the original elements of the space are featured and left exposed, retaining some of the industrial qualities of the space while creating an oasis from the hubbub of downtown Toronto.

While the character of this space is very different from the previous shops, the white ash millwork provides continuity and creates a clean backdrop reflecting the purity of the products. At the same time, the different areas of the shop are defined by unique pieces that

draw the visitor into the space.
Below the entry there is a stepped display featuring movable crates which can be used for both display and casual seating. The crates are a playful reference to the beginnings of the store as a pop-up out of lettuce crates. All of The Detox Market shops we have done aim to elevate the brand while retaining its home-grown feel and authenticity.

In addition to the two organically-shaped make-up islands, there is a feature sink which also serves as a large decorative basin in addition to a beautiful sculpted stone and steel table. This feature table will also serve to house workshops around or events.

As in the NYC flagship, plants are incorporated all around with copper irrigation, adding lushness to the retreat from the city while featuring some of the botanical ingredients found in the carefully curated products.